Micheal and Caryl Stanley    A mission work that AHCC supports. Caryl grew up attending Antelope Hills Christian Church.
HCJB -Reach Beyond
A Mission Organization that AHCC supports.  Ralph and Kathy Kurtenbach are involved with this mission work.
Bernal Getter - Independent Missionary to India -Supported by Antelope Hills Christian Church for many years.
Bibles for Guatemala - A direct mission of Antelope Hills Christian Church to provide Bibles for the people of Guatemala in some the poor areas of the Country.
Other missions endorsed by Antelope Hills Christian Church
CRU - Campus Crusade-SDSU
Dorrie' Promise Orphanage Guatemala  www.foreverchangedinternational.org
Colleges
Nebraska Christian College - Norfolk, NE
IDES  Internation Disaster Emergency Service    www.ides.org/
Turkana Water Mission    Gene and Melba Morden  http://gmmorden.wordpress.com/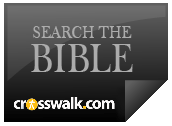 Gospel for Asia is good mission organization taking the gospel to the Asia.  Click on the icon for information.


Organizations dedicated to the persecuted church.
Christian Post is news source about Christianity. www.christianpost.com

Other Sites
Missions---See also Mission Page
American Rehabilitation Ministries at www.arm.org

Reflections on a year long mission trip with The World Race by Andrew Maas